-- Gallery --

Click a thumbnail for a larger image.

Vue 4:
Terrain, texture and model tests rendered in Vue 4.






Bryce 2:
These images are a sampling of early Bryce 2 work that were used as backgrounds (menus, introduction/content screens etc.) for a product training package for a national rating/marketing survey service. A trainee goes through a series of meetings with staff and clients located in the three buildings to learn about the various services and products.


Vue 4:
Terrain and texture test with models in Vue. Mail Cart from WG Illustrations, www.wg3d.com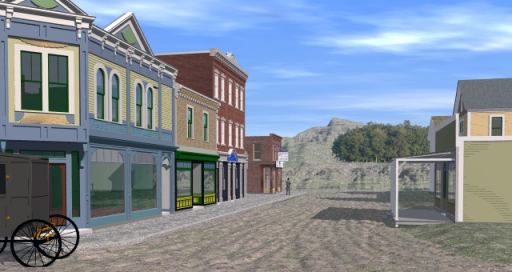 Poser and Shade are registered trademarks of e-frontier Inc.
Vue, Vue d'Esprit are trademarks of e-on software Inc.
Bryce is a trademark of DAZ Productions Inc.

All other product and brand name mentioned are used for identification purposes only. Such products and brand names may be trademarked or registered trademarks, and as such, remain the exclusive property of their respective holders.

All images © 2000-2004 mapgraphs © 2002-2005 mapgraphs.