This site is primarily intended as a place to host downloads of 3D models built for use in programs such as Poser ®, Vue d'Espirit ®, Bryce ® and any program that can import standard Alias|Wavefront ® .obj format files with textures. Please click on the links above for the download pages.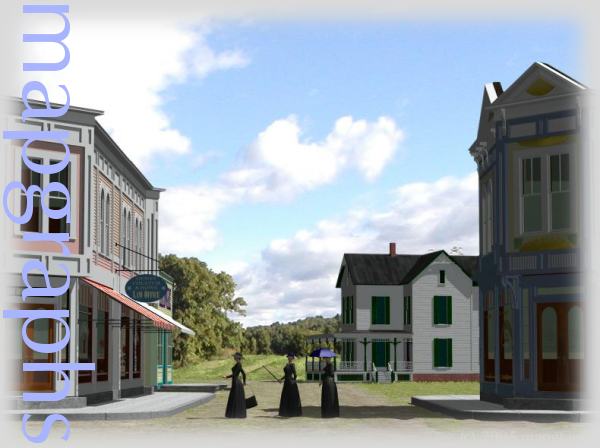 Above: "Moose Meadow Road", rendered in Shade 7 std.:
Poser .pz3 files containing multiple Corner Store and Folk Victorian models, terrains and DAZ Stephanie P4 figures, composited over photo.

Click here for a small gallery of test renders of models and early Bryce 2 images. Nothing memorable, just some different views and early work.

maps

Contact: mapgraphs@aol.com
Poser and Shade are registered trademarks of e-frontier Inc.
Vue, Vue d'Esprit are trademarks of e-on software Inc.
Bryce is a trademark of DAZ Productions Inc.

All other product and brand name mentioned are used for identification purposes only. Such products and brand names may be trademarked or registered trademarks, and as such, remain the exclusive property of their respective holders.

© 2002-2005 mapgraphs.